Voicepath, a turnkey technology solutions provider, is proud to announce its sponsorship of the Kent Exiles Women's American Football Team, helping to elevate the Division 1 women's contact team to new heights by sponsoring their brand new kit design for the 2021 season.
Voicepath's sponsorship of the Kent Exiles is just one of the many local grassroots teams supported by the company who just saw a record-breaking year providing businesses with the ability to stay in touch with homeworkers, in an efficient and interactive manner.
Voicepath Managing Director Jon Sale, said:
"Voicepath is committed to giving back to local communities, and sponsoring grassroots level sport is just one of the many ways that we can make a true difference.
"We are excited to be the exclusive jersey sponsor for this fast-developing team breaking into the premier division in their sport. We have witnessed first-hand the commitment of the Kent Exiles organisation as a whole and working alongside them, we have delivered a fantastic set of home and away jerseys. We are very much looking forward to seeing this team continue to develop and progress over the next few years."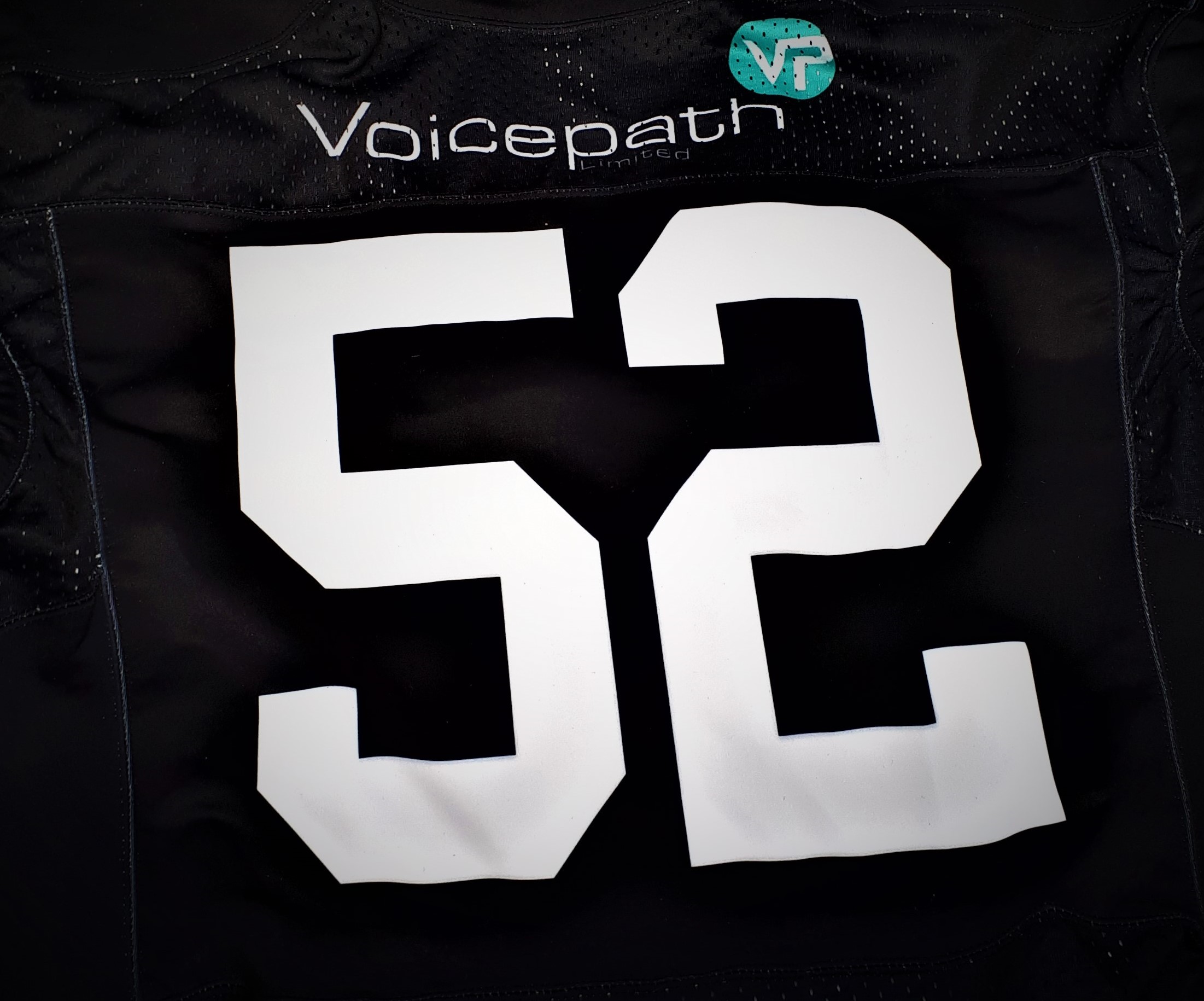 The Voicepath team has worked tirelessly throughout the COVID-19 pandemic to produce and deliver essential communications system packages to a variety of companies. Whether integrating office and home-based, interactive unified communication systems, strengthening network systems, CCTV and even installing intelligent desk and room booking systems to support businesses and educational facilities in their COVID-19 protocols; Voicepath has gone above and beyond to ensure business continuity throughout lockdown and into the return to work.
If you require any solutions for your business, nationwide – please contact Contactus@voicepath.co.uk.
The Kent Exiles Women's American Football team stormed into the UK's premier division after taking the Division II championship with a commanding performance of 8-0 for the season.
Women's Team Head Coach, Carl Alexis, said:
"We are extremely pleased and grateful to the team at Voicepath for sponsoring our 2021 team jerseys. The jerseys' excellent quality can only aid us on our journey this season and to quote the American football legend Dion Sanders: "If you look good, you feel good. If you feel good, you play good!". Thank you again to all at Voicepath."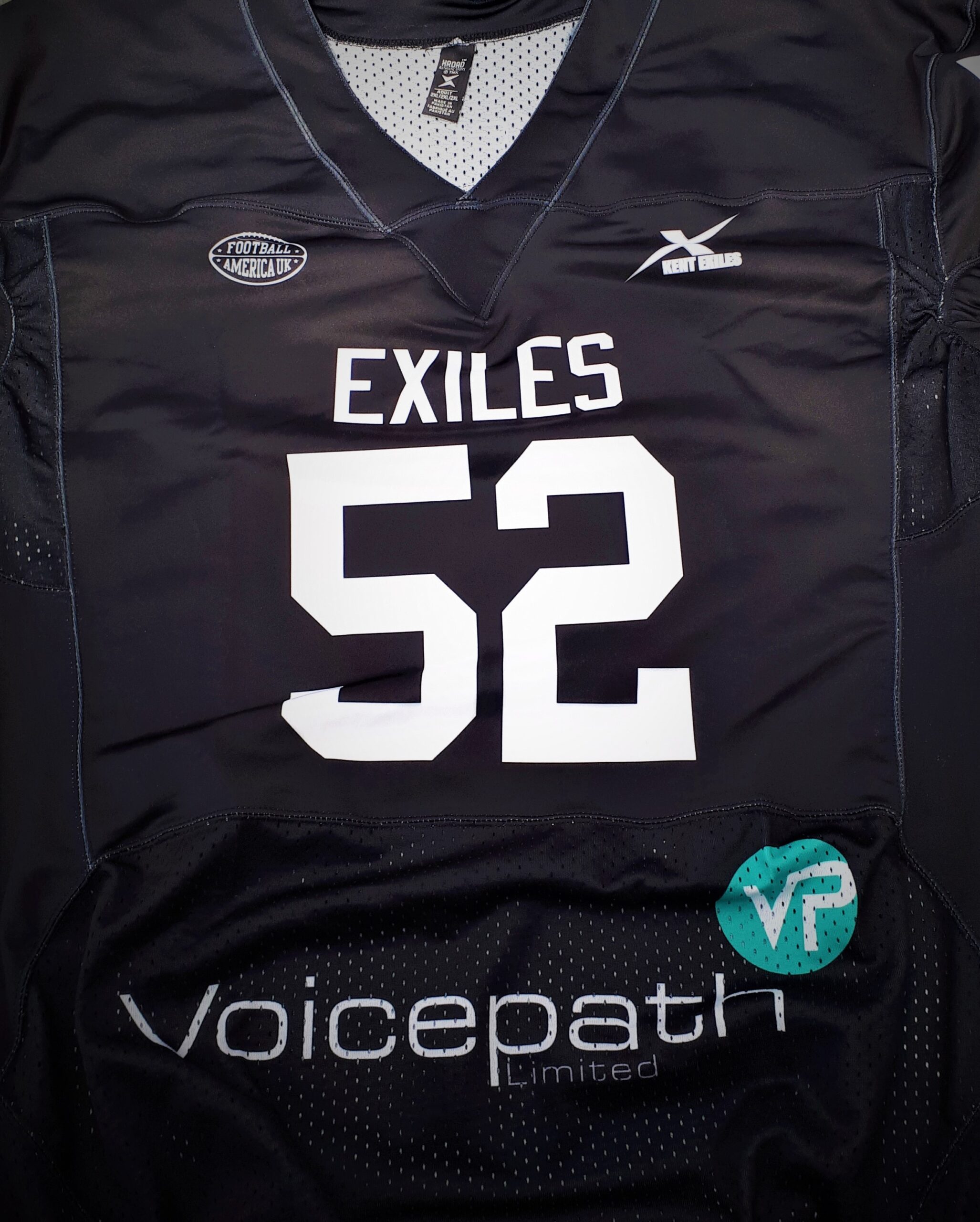 The Kent Exiles organisation was formed in 1990 and has teams ranging from seven years upwards, men's, women's and mixed for both flag football and contact football. The Kent Exiles has been incredibly successful at all levels recently, with most teams reaching the top tiers of their respective disciplines. In addition, a number of youth team players have been considered or selected to play for academy level high schools and Division I and II colleges in the United States. If you or someone you know would like to participate, please get in touch via contactus@kentexiles.co.uk.